Game Development is one of our core services. Despite the fact that we also use a few other programs, however, primarily we rely on Unreal Engine for game development. You can rely on us for the following services.
2D 3D Art / Character modelling
Augmented, Virtual & Mixed Reality
Environmental modelling
Audio Techniques
Game Physics Techniques
Game Engine Design & Architecture
Simulation Design
Multiplayer & Single player Design
Networked Multiplayer system
Oculus
Unreal Engine / Unity
Artificial Intelligence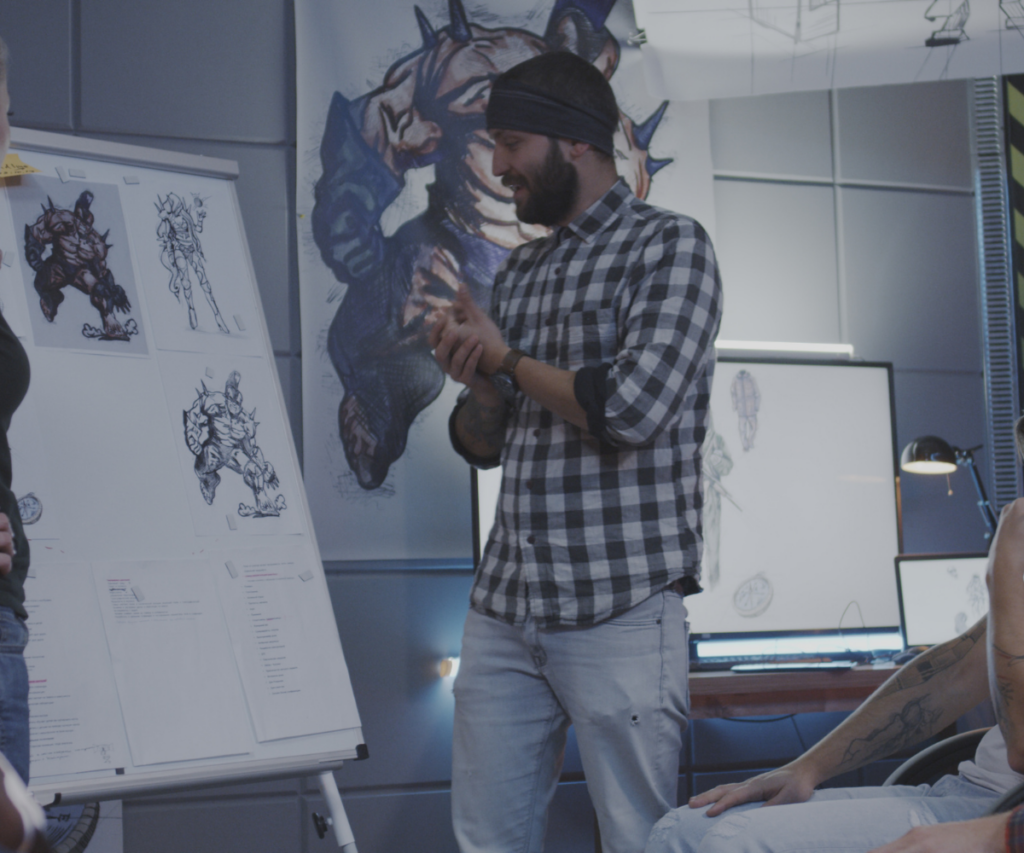 We use state-of-the-art latest equipment like Mo cabs (Perception Neuron), VR/AR (Oculus Quest Pro), HoloLens (Microsoft), 3D printer, Graphic Tablets, and latest gaming computers with the latest Graphics (GTX 3070) and Gaming software like Blender, Maya, 3DS Max, Mudbox, Character Creator, After Effects, Illustrator, and Photoshop for development. The dread of utilizing such Industry driven latest program as Unreal Engine 4, Unity3D, and artistic software like Meta-human, Maya, and Z brush our core expertise.
We began a number of projects last year in partnering with Riphah Institute of Media Sciences, which is academic partner of Unreal Engine. We have established MetaLab, which is an effort to create an industry-driven hub where all current and future prerequisites would be met. As part of this project, we are covering the most recent research & developments in the fields of Metverse, cryptocurrency, NFTs, and blockchain technology.